Our online shop is always open!
Attention local customers: our retail store is closed until further notice, please click HERE for more information.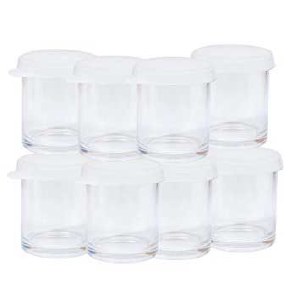 2" Storage Cups, set of 8
$3.99 $3.75 $0.24
Item #: LC208
Set of 8 storage cups. 2" . Ideal for storing small amounts of underglazes, oxide washes, mason stains, slips, glazes, etc. The possibilities are endless! Great for classroom use!
JOIN OUR NEWSLETTER!