Our online shop is always open!
Attention local customers: our retail store is closed until further notice, please click HERE for more information.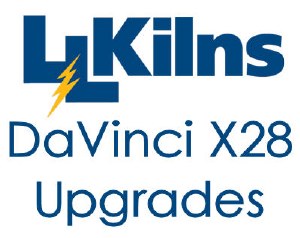 Davinci Upgrade 2818 No Adds
$0.00
Item #: LXB28Up2818SB0
These are upgrades specifically for L&L's Davinci X23 series, and order must be purchased with your new kiln.

Available upgrades:
Powered Bottom - Add power and elements to the bottom of your kiln. This is a very popular upgrade for these models.
Type-S thermocouple - Platinum thermocouple used in high-temperature applications and offers higher accuracy and stability.
Quad elements - Four rows of elements for each 9" section, for maximum element life for constant high-firing.
JOIN OUR NEWSLETTER!