Our online shop is always open!
Attention local customers: our retail store is closed until further notice, please click HERE for more information.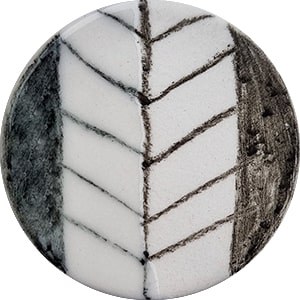 Underglaze Pencil, China Black
$10.90 $9.00 $1.90
Item #: CUP
Quantity Discounts:
3
$8.50
5
$7.50
10
$7.00
25
$6.50
New Black underglaze pencil from Chrysanthos

Underglaze Pencils are so helpful for signing your work on the bottom of your pieces. They also make a great tool for drawing directly onto the bisqued surface. Cover with a foodsafe glaze and all your drawing skills can be transfered directly to your ceramics. They work just like a charcoal pencil. We like to hand sharpen them so we don't loose any precise bits in your sharpener. This black underglaze pencil does hold up to strong pressure when using it.

Fires to a maximum of cone 10 (2350 degrees Fahrenheit).

Lead Free and conforms to ASTM D-4236
JOIN OUR NEWSLETTER!