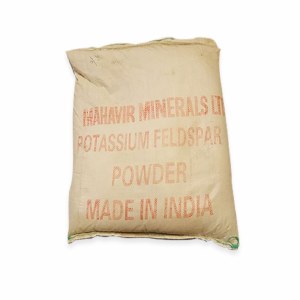 FeldSpar Mahavir, Potash #63
$2.10
Item #: CH-G200SUB
Quantity Discounts:
5
$1.70
10
$1.00
55
$0.59
220
$0.48
Priced per pound. Quantity discounts are available.

G-200 Feldspar SUBSTITUTE
Potash Feldspar – Mahavir #63

G-200 Feldspar, also known as G-200 Spar, is a high quality feldspar used in ceramics in both clay and glazes formulation. It is a potash, or potassium-bearing spar, low in impurities and well suited for white glazes and porcelain clay bodies. It is composed of crystalline minerals made up of mainly alkaline silicates. Although G-200 is a potash feldspar, it does also contain amounts of sodium.

Please note: this is a new blend as of 2015. G-200 Feldspar was originally sourced from a mine near Monticello, GA which has since been depleted. This is a custom blend created by Laguna Clay Company that very closely mimics the original material properties. Bag is labeled "POTASH"



WARNING: This product can expose you to chemicals including Silica, crystalline (airborne particles of respirable size), which are known to the State of California to cause cancer. For more information go to www.P65Warnings.ca.gov.

New blend as of 2015
JOIN OUR NEWSLETTER!