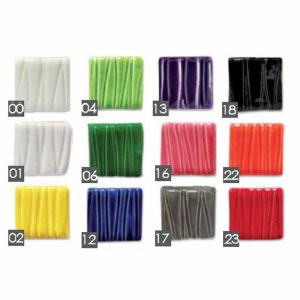 Earthenware Deluxe School Pack
$145.31 $101.72 $43.59
Item #: SB4052
Clear, Bright White, Yellow, Chartreuse, Grass Green, Royal Blue, Purple, Pink, Grey, Black, Orange, Red
12 x 16 oz jars

Speedball is known for their high quality printmaking inks and are now boasting that same quality in 24 vibrant low fire ceramic glaze colors. Colors range in opacity from semi-transparent to opaque, and can be used on white or red earthenware clays.
JOIN OUR NEWSLETTER!