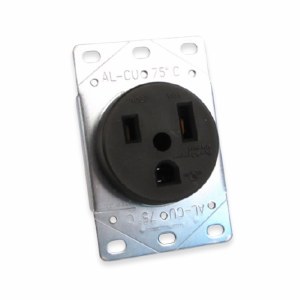 Receptacle 50 Amp 6-50R, Flush
$33.00
Item #: RECP50
Receptical 50 Amp 6-50R. This receptacle can be used for a many types of kilns. It is flush mounted - which means you will need to install in an enclosure box, inside your wall. The receptacle will then be flush with the wall.

You can also mount inside an enclosure box and mount to the outside of your wall:

Enclosure box can be found here.
JOIN OUR NEWSLETTER!