Our online shop is always open!
Attention local customers: our retail store is closed until further notice, please click HERE for more information.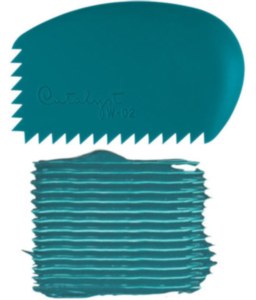 Catalyst Silicone Wedge Rib 2
$13.95 $11.16 $2.79
Item #: PABSW2
CW-02

These brand new Catalyst textured wedge ribs are a great addition to any ceramics studio!!

These ribs are beautifully crafted by Princeton Artist Brush Company and can be used on clay, with glazes or with regular paint. They are great for creating texture on both wheel-thrown pots and handbuilt forms. Use these ribs while throwing or run across a wet slab. They have a thick edge, making it easy to grip and manuever.

The Catalyst wedge ribs are made from durable silicone rubber and measure approximately 2.2" x 4.0".

The price is so great - you can buy one of each!
JOIN OUR NEWSLETTER!