Our online shop is always open!
Attention local customers: our retail store is closed until further notice, please click HERE for more information.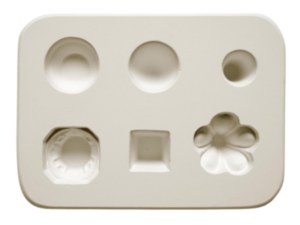 Sprig Mold, Decorative / Foot
$24.20 $21.78 $2.42
Item #: ASDECO
A 5.25" x 4" plaster sprig mold for making six different decorative feet. Ideal for teapots and other objects you want to add feet to. To transfer the design to your clay slab, place slab on mold, and either use a heavy clay roller, or press firmly with your hands. Remove clay from mold and shape into any form you desire.

(5 1/4" x 4" x 1 1/4")
JOIN OUR NEWSLETTER!