Our online shop is always open!
Attention local customers: our retail store is closed until further notice, please click HERE for more information.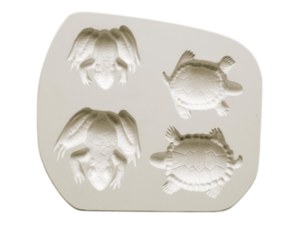 Sprig Mold, Frogs / Turtles
$24.20 $17.60 $6.60
Item #: ASFROG
A 7" x 6.25" plaster sprig mold containing two sizes of turtles and frogs. To transfer the design to your clay slab, place slab on mold, and either use a heavy clay roller, or press firmly with your hands. Remove clay from mold and shape into any form you desire.
JOIN OUR NEWSLETTER!