Join us for our in-store BLOWOUT SALE this Saturday 12/7 9am-5pm for insane deals on everything!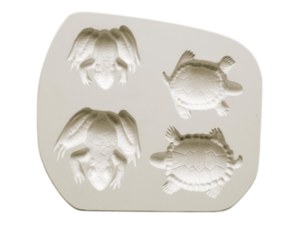 Sprig Mold, Frogs / Turtles
$22.90 $20.61 $2.29
Item #: ASFROG
A 7" x 6.25" plaster sprig mold containing two sizes of turtles and frogs. To transfer the design to your clay slab, place slab on mold, and either use a heavy clay roller, or press firmly with your hands. Remove clay from mold and shape into any form you desire.
JOIN OUR NEWSLETTER!