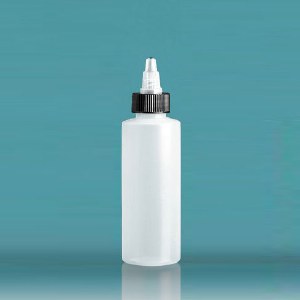 Plastic Bottle, 4oz Squeeze
$0.72 $0.60 $0.12
Item #: PB4S
This 4 oz. Clear Plastic Bottle is ideal for bottling and storing small volumes of slips, glazes, wax or anything else for that matter! Use it also for mixing - try experimenting with underglaze mixing by adding two or more colors (make sure they are all of the same compositions and firing temperatures) then shake it up and squeeze! You can also try this with slips. Just add some white slip and a little mason stain, shake and there you have it - your very own slip!!

These bottles are also great because the cap allows for surface decoration directly from the bottle.

These bottles are durable and easy to store. Comes with white plastic flip cap.

Plastic is a Clear PET.

We get these from SKS log into the website to view our order history, we get the bottles and the caps seperate.
JOIN OUR NEWSLETTER!